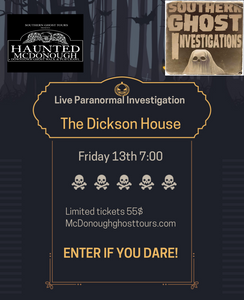 Join us on Friday the 13th for a bone chilling investigation of one of the most haunted houses in Georgia. Uncover the dark secrets hiding in the shadows and experience the supernatural like never before. 
Bring your own professional equipment or use ours (additional cost will apply). Limited tickets. 
Meet at the Globe Hotel, 20 Jonesboro Street at 7:00 pm.